Spend a vacation in Novigrad - the best city to live in
Spend a vacation in Novigrad - the best city to live in
Spend a vacation in Novigrad - the best city to live in
Why choose Novigrad - Croatia Istria vacation?
Vacation in Novigrad means safe, delicious and authentic Istrian vacation. Read more and find out why Novigrad is the best to live in.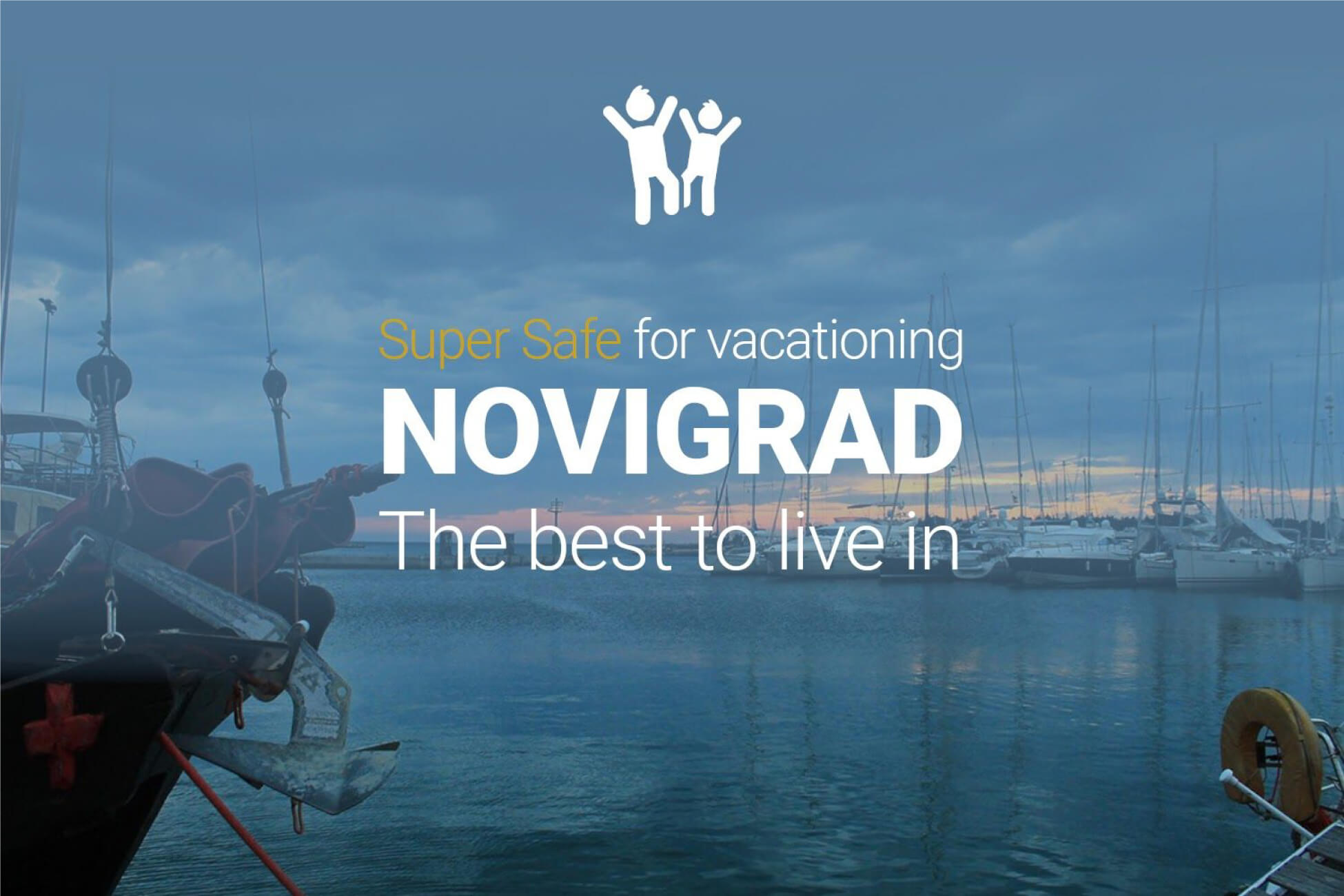 Novigrad, Cittanova or Novigrad Istarski are different names for a town set on a small peninsula on the western coast of Istria, two kilometers north of the mouth of the river Mirna and some 25 km south of the border with Slovenia. Novigrad isn't crowded with hotels like other coastal towns, but still, it has an excellent vibe and is never overcrowded.
If a charming location for a relaxing time by the sea is exactly what you have in mind - plan no more.
We'll dive into perks of spending a vacation in Novigrad Istria, but first, we want to point out that Novigrad is the best city to live in Croatia. If living is that easy there, just try to imagine how trouble-free vacationing at Novigrad could be.
Super Safe for vacationing - The best to live in
Novigrad was named the best place to live in Croatia for 2018. and 2019., that is, the winner in the category of overall quality of life, in the competition of small towns! Let's not forget to mention that back in 2015., Forbes, a reputable magazine, ranked Novigrad among TOP 20 Croatian cities to live and do business in.
This sure is a guarantee that while exploring Novigrad you'll find super friendly hosts that want you to enjoy Novigrad as much as them.
When in Rome, do as the Romans do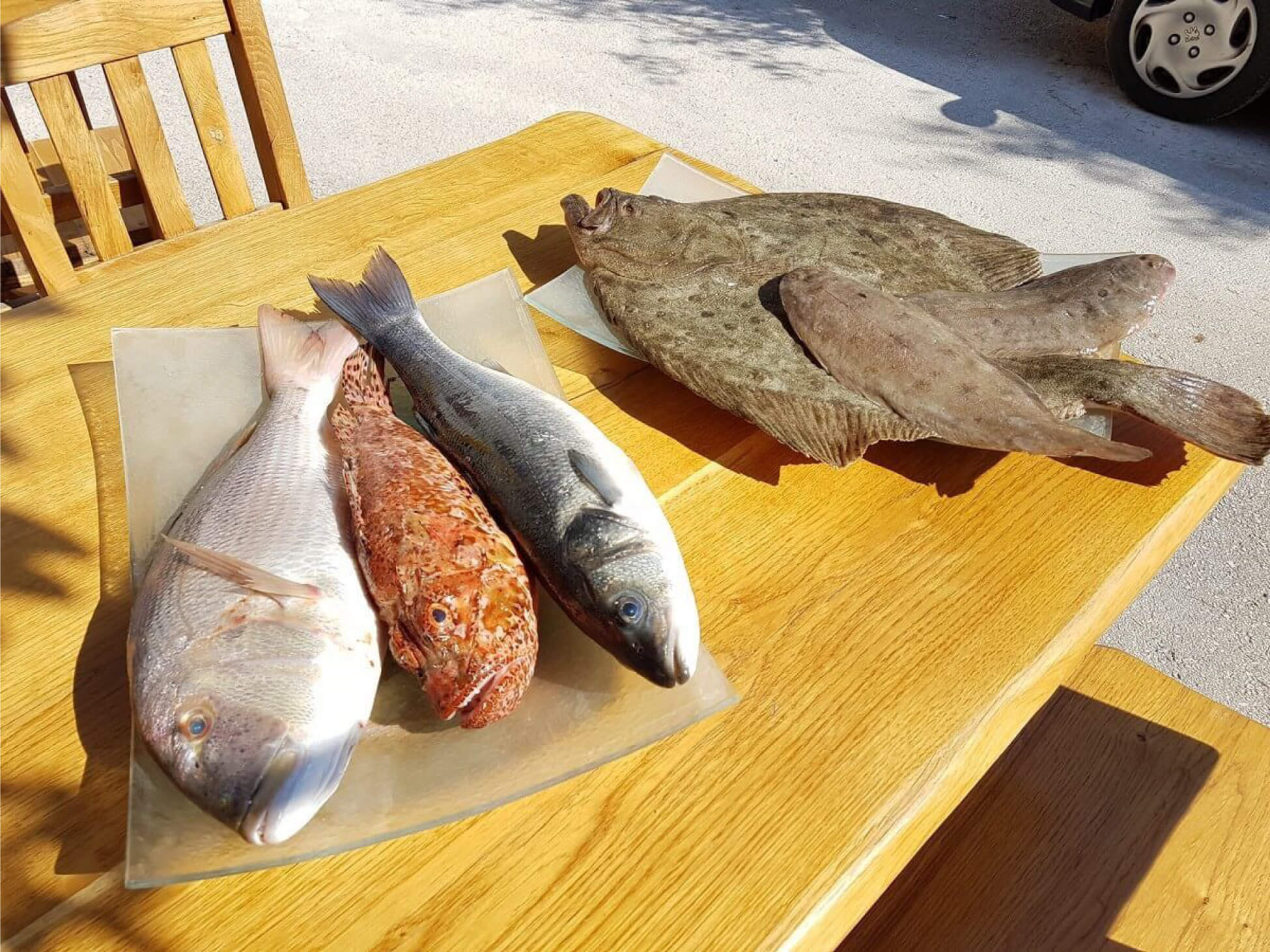 You've probably heard of this "when in Rome" phrase. It means that it is advisable to follow the conventions of the area in which you are residing or visiting.
In this particular case, Romans are Novigrad locals, and you should follow their diet regime. You should eat local.
Novigrad is home to some of the best seafood taverns in Istria.
You can find taverns tucked away in a hidden alley near the sea, that prepare tasty specialties exclusively with carefully selected local groceries (Istria and Kvarner), mostly from eco-farming!
Some local taverns combine tradition, original flavors and quality with creativity and thus create a new dimension of Istrian and coastal cuisine. At Novigrad restaurants and taverns you can find simple, traditional and delicious food with a creative twist.
Parenzana left a profound mark
Parenzana is a hiking and biking trail that connects. It's a symbol of friendship and travelers. Its 13 km are in Italy, 32 in Slovenia and 78 km are in Croatia.
Opting to rent a bike or to bring your own to your Novigrad vacation will very much depend on the length of your trip and your overall travel plans. One way or another, riding a bike is an eco-friendly way of exploring Novigrad, and we support that way of exploring the beauties of Croatia, Istria, and Novigrad.
Kids will love Novigrad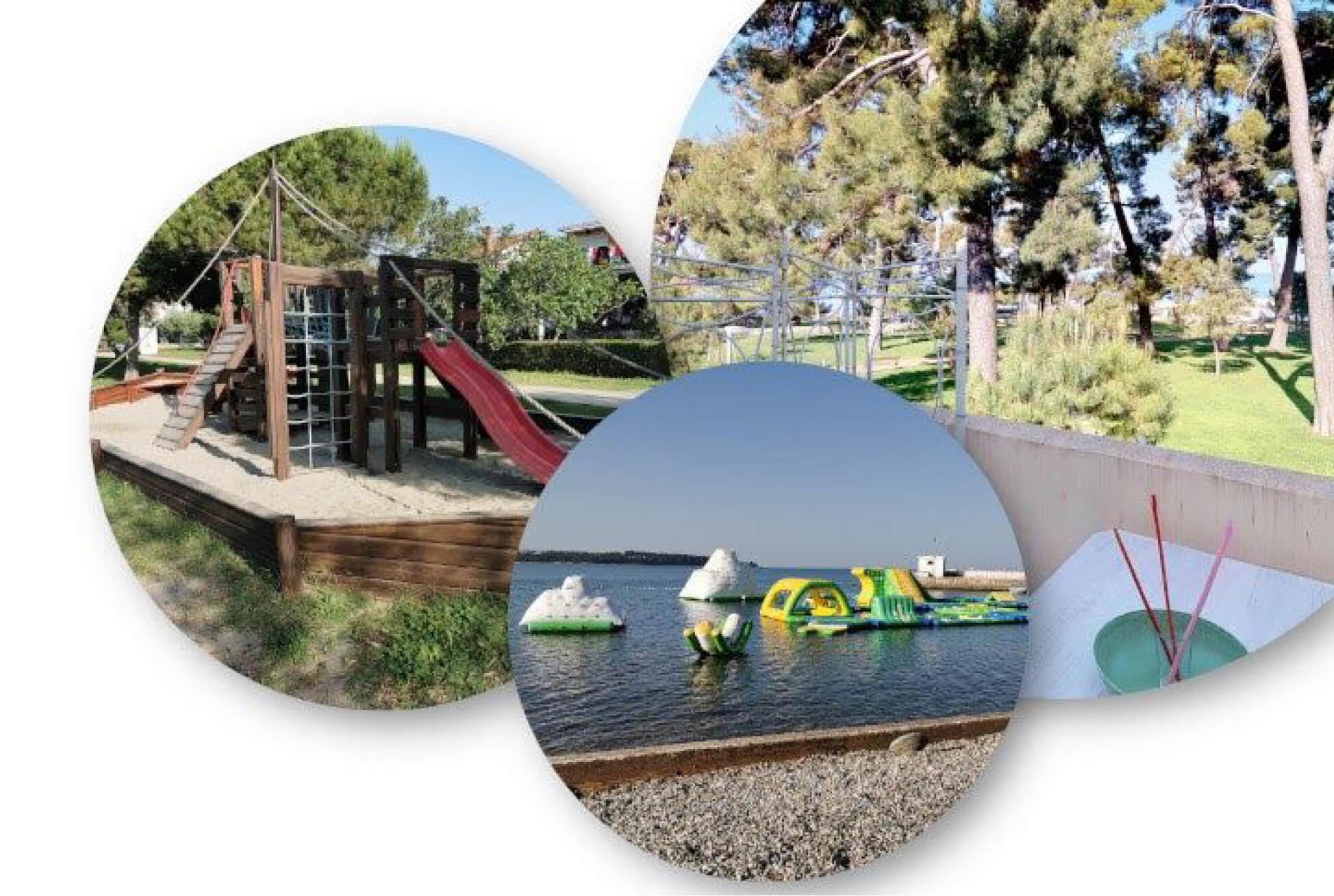 One survey found almost half of favorite childhood memories are family vacations, and more than half (55%) of respondents said: "holidays have given them happy memories that will stay for the rest of their lives."
Novigrad beaches are within walking distance, and there are playgrounds for the little ones to enjoy. Whether your kids prefer sea playground or they are more of a water park type, Novigrad has them covered.
Get to know Novigrad maritime and other historical stories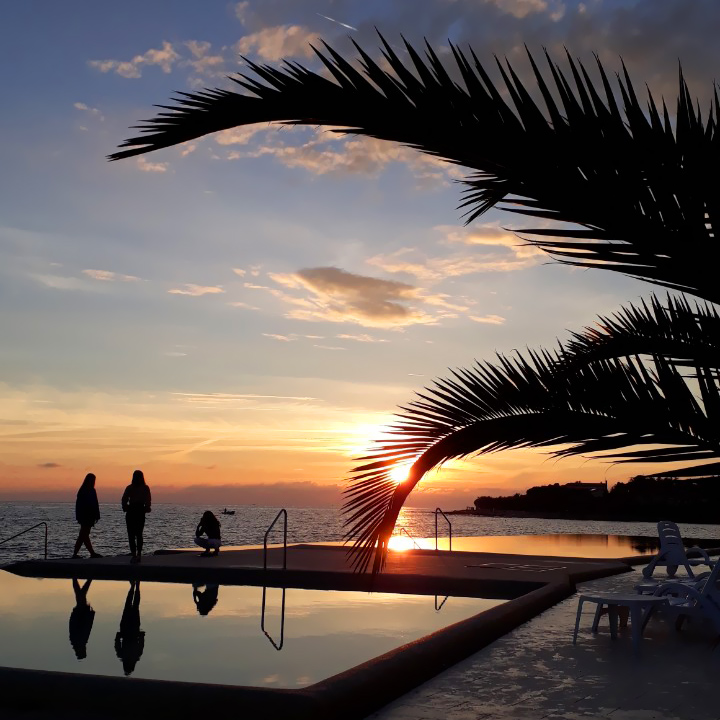 Gallerion and Lapidarium are the names to remember.
Gallerion is a Maritime Museum with a permanent Austro-Hungarian Navy collection. Most interesting ship models you can see there have cruised the world and can tell some great stories. Gallerion also hosts temporary exhibitions, all in relation with a maritime theme.
Lapidarium can tell you how it all began. Its collection of stone monuments dates from the first to the eighteenth century. City's crenelated walls dating back to the 13th-century witnessed a rich historical legacy, and a large part of it is now located in the Lapidarium museum.
If you are up to for a safe, great and delicious time - contact us for more info. We'll gladly find what suits your needs the best.
Check out our guest reviews or just book now.
БЛОГ - Все