How to find added value apartments in Novigrad
How to find added value apartments in Novigrad
How to find added value apartments in Novigrad
5 steps to finding added value apartment in Novigrad
Finding an added value apartment in Istria or Novigrad will be a lot easier with a little help from this guide. Check it out!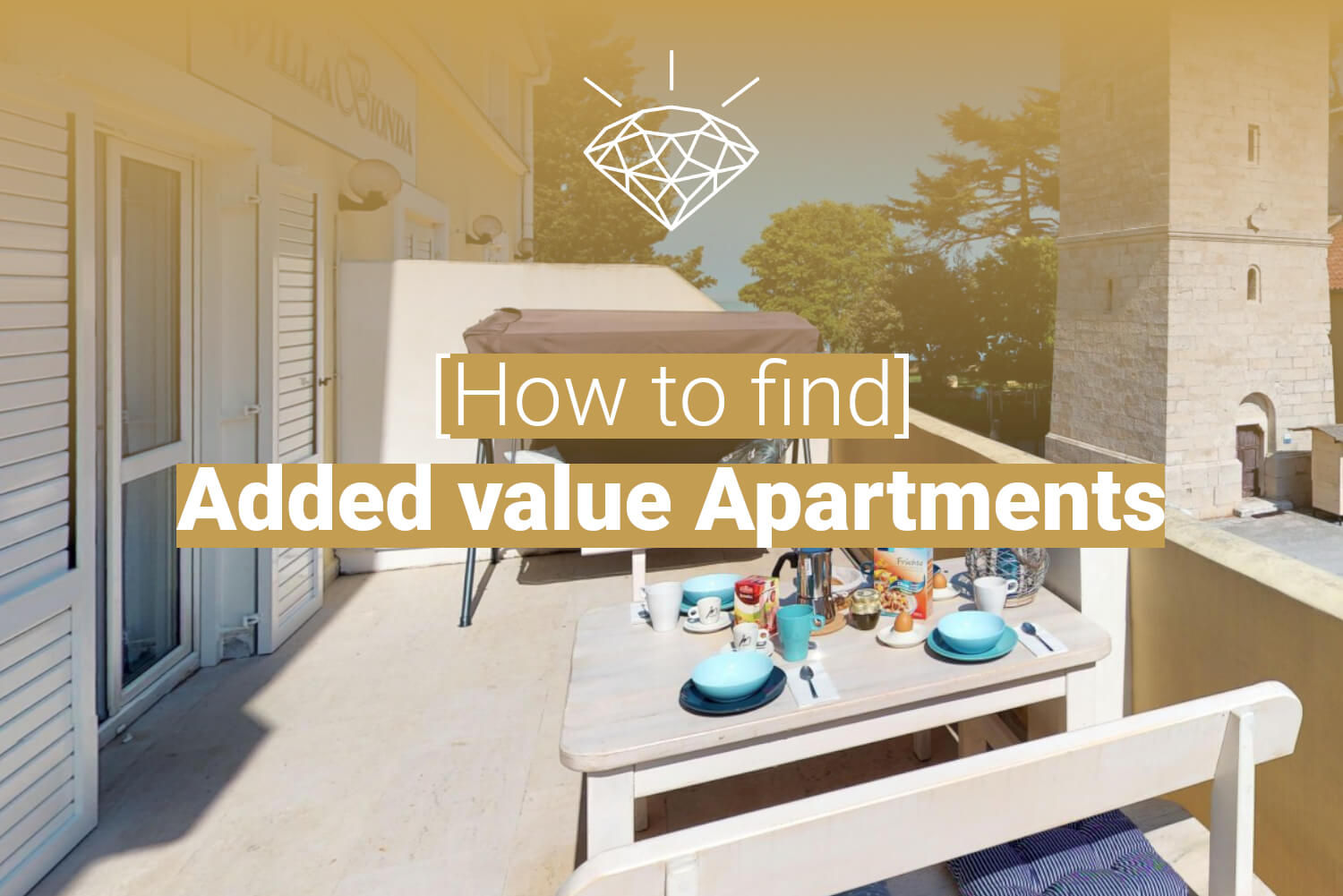 Taking a pet to a Croatian vacation and finding out that your hosts also love pets, and that their apartments at Novigrad are eco-friendly is quite possibly impossible. But it's as real as it could be.
We won't call this a miracle, but miracles do tend to happen from time to time.
Vacationing in Novigrad - super safe small Istrian coastal town is by itself a miracle for some parents and other stressless holiday seekers. At Novigrad, there is just enough of everything. So, if you are looking for an apartment in Novigrad, and can relate with previous sentences - bookmark this page. Villa Bionda could become your favorite Istrian vacation host.
Enjoy now
Although holidays do make people happy, a study showed that it is the anticipation of the upcoming trip that increases happiness, and once the holidays are done, there is hardly any effect on our happiness or wellbeing.
Once we are back into our daily routine, the stressless week in Croatia seems to blur into the background. As the mentioned study suggests, increasing anticipation will subsequently increase the happiness level.
Anyway, you are looking for an apartment for your Istria vacation. You want to enjoy it and at least try to bring some Novigrad happiness back to your daily routine (once the week or so in Novigrad has ended). But how would you know where to find that long-lasting happiness?
Added value apartments should offer you something extra, maybe, even some happiness TO GO.
#1 The added value apartment know their guests
First and foremost, it is essential to understand who will be vacationing. Is it a family, are they bringing pets, or is it a couple of bike enthusiasts looking to explore Parenzana?
There isn't a one size fits all formula but at Villa Bionda, there are apartment elements that will adapt to suit your holiday needs and desires.
Guests are unique individuals but they are humans after all, and thus love to be welcomed. At every Villa Bionda apartment guests can anticipate feel-good welcome packages.
#2 The added value apartment has its character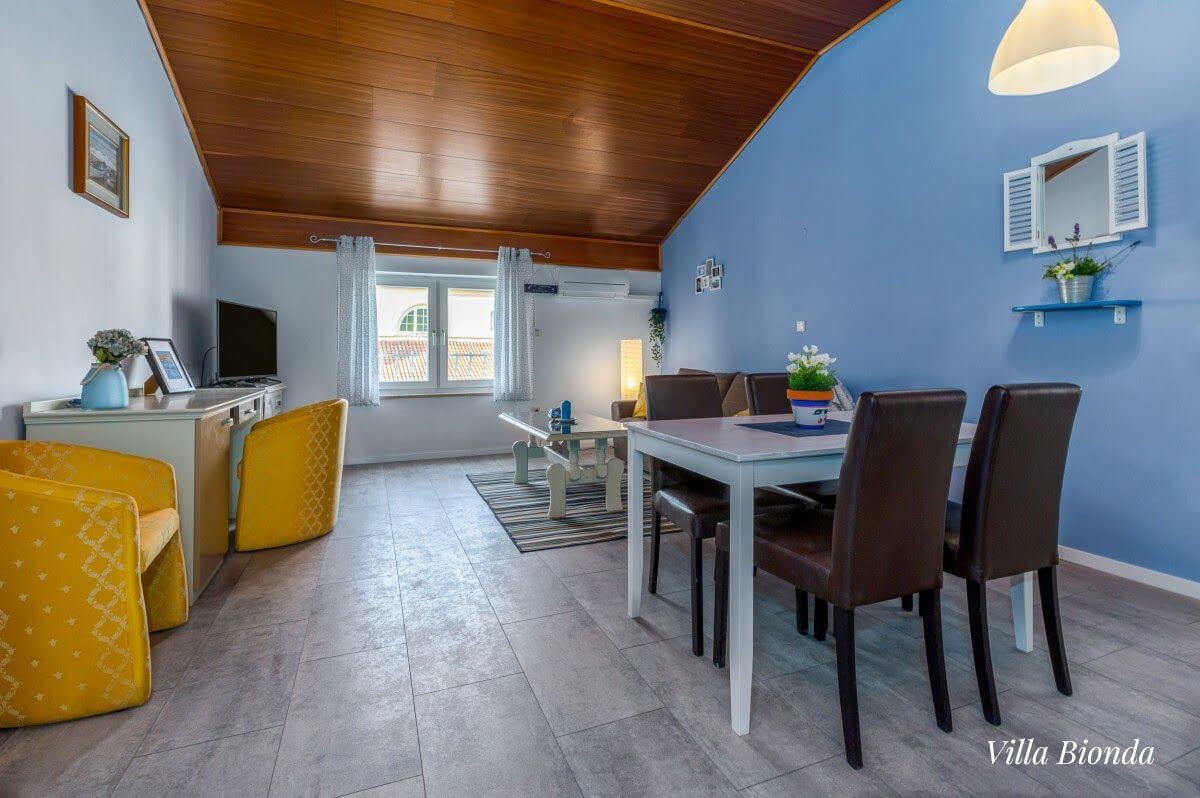 Apartments at villa Bionda have their names, they aren't just numbers, they are not any place - they are the place you'll spend some of your vacation time, they are your home for the time being. They should feel better than just a place to crash.
Villa Bionda apartments are decorated with earthy colors, also green and blue. Apartments interiors have Istrian and Mediterranean bits and parts, just so you don't forget where you are.
Thanks to a number of waves of settlement that have taken place in Istria throughout history, the culture, customs, and languages have changed along with the occupying rulers. Harmony of diversities is something you can expect here.
#3 Membership card is a must-have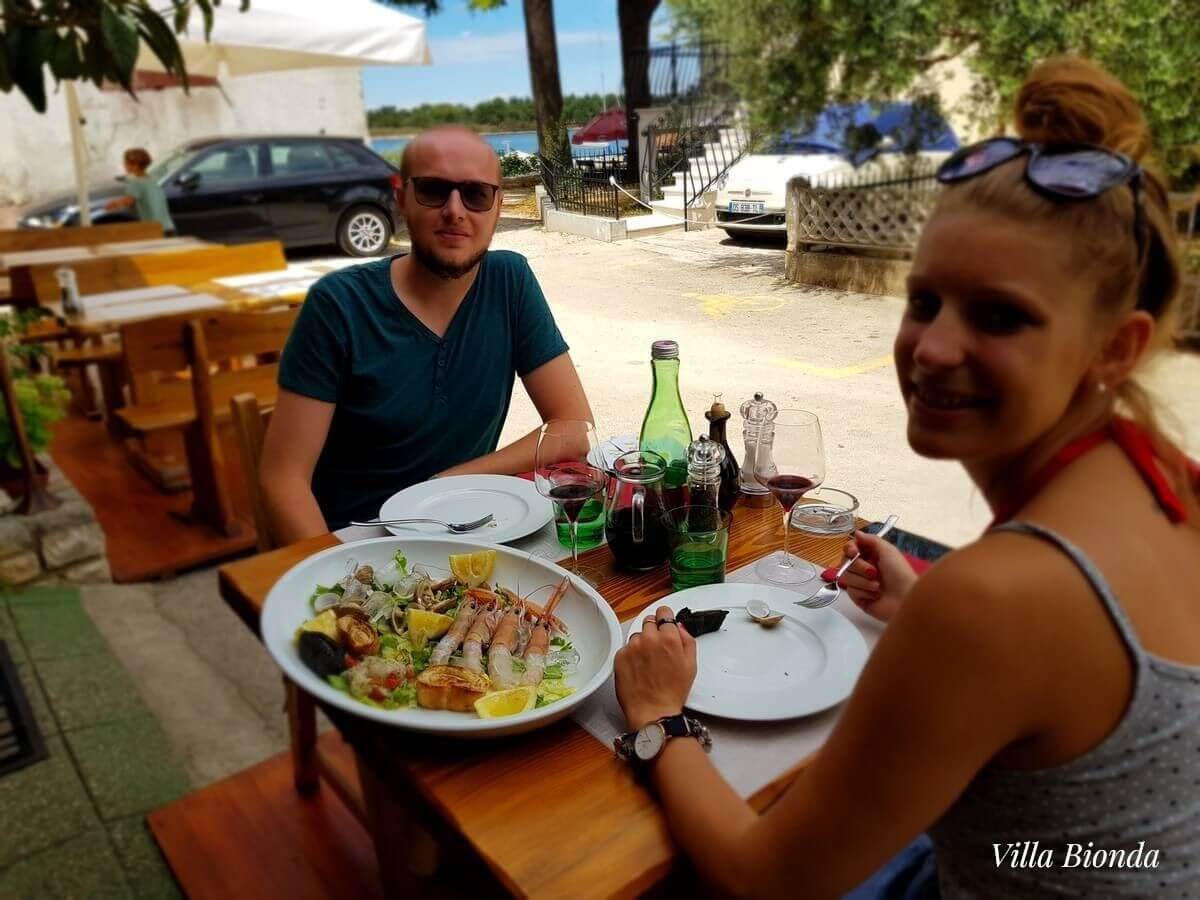 Villa Bionda membership card is completely free and allows you to save 10 to 20% in the most famous Istrian restaurants and taverns, wineries, shops and SPA centers.
You will find detailed information and a list of all the places where you can get discounts in your apartment. We will point out just a few: Gatto Nero tavern, Gatto Blu pizzeria & grill, Hedonsit coffee & cocktail bar, Ivančić winery, Prelac winery, XXX wine cellar.
#4 Guests are properly welcomed at the added value apartment
Welcome package awaits every apartment guest, whether staying for one, two or ten days.
We wanted to create a diverse welcome package, one that has a little something for everyone. So, Bionda welcome package includes:
still and sparkling water
Malvasia
Merlot
sparkling wine
extra virgin olive oil.
Do we even need to mention that all products are Istrian?
#5 The added value apartment will take you for a ride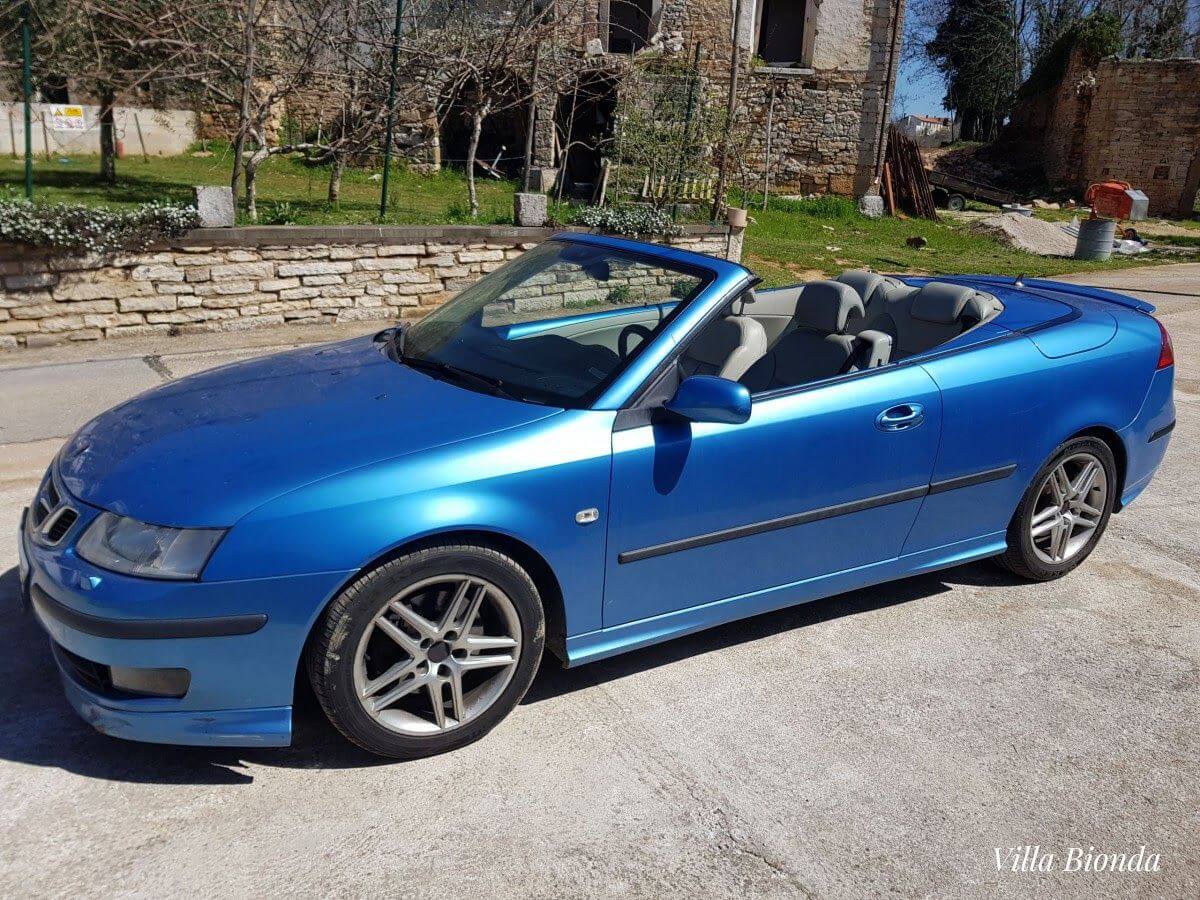 Visiting cult winemakers, olive growers or taverns, visiting the world-famous Brijuni or Pula Arena, discovering small Istrian pearls like Momjan, Motovun, Hum, Fažana... Exploring unknown Istria in a convertible. Sounds like fun?
We'll listen to your wishes, make a program and the enjoyment may begin.
If you are up to for an added value Istrian vacation - contact us for more info. We'll gladly find what suits your needs the best.
Check out our guest reviews or just book now.
Blog - Alle